After 15 years of running trips to the Great Barrier Reef from Cairns, Santa Maria is running her last few trips over the next few weeks. Her last trip will be on the 1st-3rd October 2010. There will be the normally scheduled trips running until that date with a few spots available for those that wish to join us on the last voyages of this great Cairns icon.
Coral Sea Dreaming will continue to run to the Great Barrier reef on the overnight trip visiting the same great reefs that we have enjoyed for years.
For all those that have sailed on the over the years she will be sorely missed from the Cairns outer reefs. Santa Maria is now for sale, if you are interested please refer have a look at this site.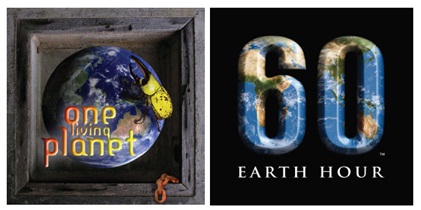 Earth Hour 2010 – 27 March 8.30 – 9.30pm
What is Earth Hour?

Earth Hour is a worldwide campaign that aims to educate the community about the threats of climate change, informing individuals and businesses about the difference they can make by reducing their emissions at home and in the workplace.Earth Hour started in 2007 in Sydney, Australia when 2.2 million homes and businesses turned their lights off for one hour to make their stand against climate change. Only a year later and Earth Hour had become a global sustainability movement with more than 50 million people across 35 countries participating. Global landmarks such as the, Sydney Harbour Bridge, The CN Tower in Toronto, The Golden Gate Bridge in San Francisco, and Rome's Colosseum, all stood in darkness, as symbols of hope for a cause that grows more urgent by the hour.

Cairns Regional Council, Ergon Energy, GBRMPA, WWF, WSPLincolne Scott and Hot FM will once again bring Earth Hour to the Cairns Region.

Earth Hour, Every Hour 2010 – "One Living Planet" is the local theme selected by the Earth Hour partnership in Cairns.

The theme for entries must fit under one of the following categories.
What do you think makes life so excellent in FNQ? We have come up with the "Big 5":
1. keeping our families safe and healthy
2. keeping the rainforest and reef
3. keeping our tropical lifestyle
4. keeping our clean water
5. keeping our culture.
.
The Video Project and How To Get Involved

Earth Hour offers the community the opportunity to express their views on climate change and sustainability – and to get funky and creative in the process.

People of all ages and all levels of experience are encouraged to enter the short film competition. All entries must be accompanied by a completed entry form and adhere to the Conditions of Entry.

An Earth Hour event will be held on 27 March 2010 at City Place featuring family entertainment, public artworks and a screening of selected video competition entries.

What Earth Hour Will Do With Your Entries:

Selected entries will be posted to YouTube and need to comply with YouTube format requirements: QuickTime .MOV, Windows .AVI, or .MPG files—these are the most common formats.  YouTube specifically recommends the MPEG4 (Divx, Xvid) format at 640×480 resolution with MP3 audio.

The Prizes
Selected entries will also be screened at the Earth Hour event, and will be in the running for some great prizes from local companies.

They Include:
A new Flip Mini digital Compact Video Camera from the Focus Reef Imagery Centre
2 Double Passes – Cruise for Two and Full Day at Green Island with either a glass bottom boat or snorkel tour with Big Cat Cruises
1 Double Pass— Wilderness Cruise & Crocodile Farm Tour with Crocodile Explorer
1 Double Pass for a Sunset Cruise with Crocodile Explorer
Prize categories include the most creative; best message; funniest; most inspiring.

.
Entries are due: Fri 19th March. Entry forms can be downloaded from:
www.cairns.qld.gov.au or
www.theradio.com.au or directly here
Entry Form – Word Format

For more information contact Annaliese Walker earthhourfnq@gmail.com

Sailing the Santa Maria around the Great Barrier Reef is one of the privileges that we get to enjoy everyday.
Experiencing the romance and character of the historic wooden yachts is a rare experience and something our guests cherish for years, many becoming 'addicted' and returning many times for their fix. You can't help as you sit with only a small group of people and share the water with a select few this is how nature was meant to be experienced.
Whether you want to experience snorkelling without the masses on the water or dive and explore the reef on your own terms and schedule, visiting the reef with small groups allows you to get a more personal and relaxed experience on the reef. Time spent with other passengers and our staff get you to enjoy and learn about the reef in a more intimate and one on one setting. It is an amazing difference as you dive, snorkel and relax on the outer Great Barrier Reef enjoying the coral and wildlife in a much more serene setting.