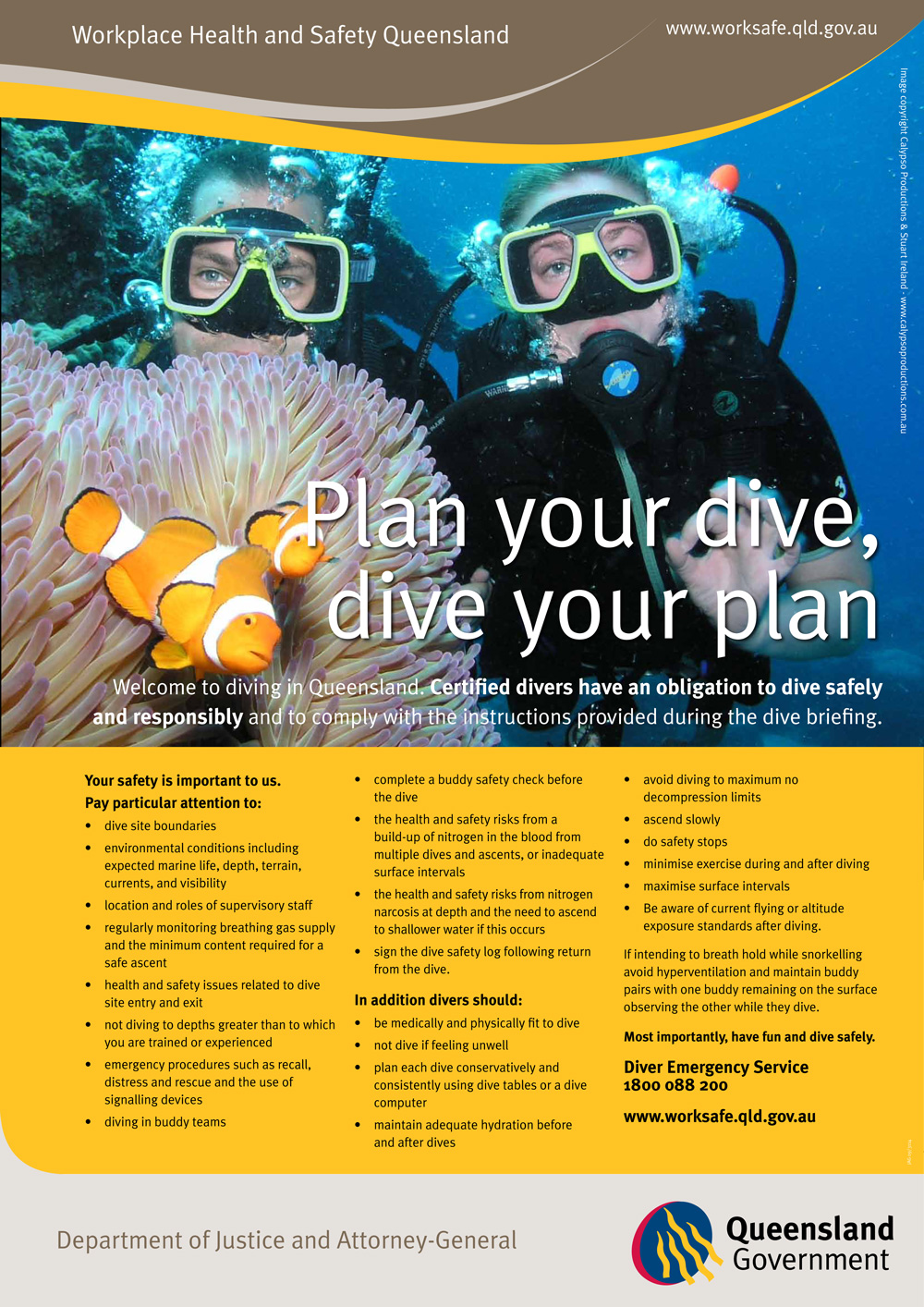 The Diving Industry regulator for Queensland has produced a great poster outlining the responsibilities you have as a scuba diver. The workplace safety organization in Queensland, Australia engages with industry on a regular and consultative basis to ensure we remain the safest place to dive in the world.
The poster is also a reminder for some of the pre-check procedures we as divers sometimes take for granted. If you want a copy of the poster for your dive shop please contact Workplace Safety on 1800 088 200 or via their website
No comments yet.
RSS feed for comments on this post.